Leveraging advanced technology and digital travel applications
alongside long-standing travel services expertise
to provide the best travel support for corporate travellers
FREED GROUP (FREED), an award-winning digital and smart merchandising solutions company, has announced that its Co-founder & CEO, Mr. Abel Zhao, has acquired Connexus Travel Limited (Connexus Travel, formerly Swire Travel), a leading regional travel management company headquartered in Hong Kong. After the acquisition, Connexus will now become part of the FREED GROUP family. As a technology pioneer in the digital commerce sector, FREED believes that Connexus Travel has an excellent competitive edge in the industry given its considerable standing and dedicated team. Leveraging FREED's DNA in the travel industry, the acquisition is set to create technological & strategic synergies that will further enhance Connexus' overall capabilities and drive long-term business growth.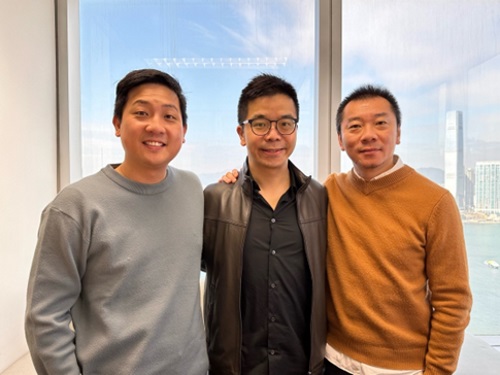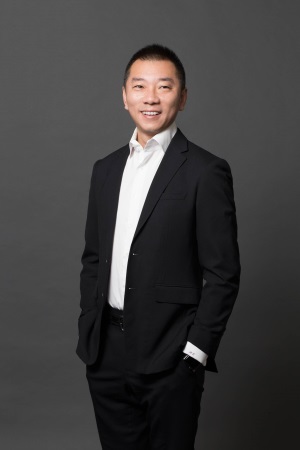 Since its inception in 2015, FREED has been connecting platforms, brands, and service providers to their customers with enhanced digital capabilities through its proprietary SAAS solutions, as well as services like end-to-end artificial intelligence digital transformation, smart merchandising & smart marketing. FREED has over 250 dedicated professionals, from 22 different regions around the world including Greater China, South Korea, Canada, Sweden, Singapore, the United Arab Emirates, Nepal, the United Kingdom, Uzbekistan, and the United States of America, who combine their extensive experience and expertise in technology, tourism, commerce, hospitality, and other industries to operate in 10+ markets worldwide, serving 200+ high-profile clients and partners such as Samsung, China Mobile, China Life Insurance, City of Seoul (Smart City), The Private Office Of Sheikh Saeed bin Ahmed Al Maktoum, Google, FIFA World Cup, Match Hospitality, BMW and Hyundai Card.
Meanwhile, Connexus Travel Limited, established in 1948, was the first travel agent registered in Hong Kong and now operates in Hong Kong, Beijing and Shanghai, specializing in corporate, leisure and MICE travel, offering a full range of travel services and digital booking applications to support seamless journeys.
Mr. Abel Zhao, Co-founder & CEO of FREED GROUP, said, "We are very pleased with having Connexus Travel in our FREED family, as Connexus Travel is a name trusted by corporate, leisure and MICE travellers. We see tremendous growth potential for Connexus because of its long history of excellent services and the synergies that will be generated between Connexus and FREED. The positive outcomes we envisage include business opportunities spanning travel services, e-commerce, marketing services and brand loyalty programs, all of which will be underpinned by a comprehensive range of digitalized services and solutions. Ultimately, we anticipate Connexus Travel to follow in the footsteps of FREED GROUP and transform into a global brand."
Mr. Eric Lau, General Manager of Connexus Travel, said, "Connexus has been committed to providing quality services to customers for the past 70 years. This acquisition will accelerate the digital transformation of our products through new signature customer-facing travel applications, which will include the provision of new user experiences and efficiencies for our corporate travellers. At the same time, we will leverage our position as a market leader and the development plans with FREED to expand our services not only in Hong Kong and China, but also to the markets where FREED currently operates. We look forward to embarking on a new chapter of development with the support of FREED GROUP."
FREED GROUP's technology and services have been recognized globally in recent years, including the 2022 Technology Pioneer by World Economic Forum, the 2021 Deloitte Technology Rising Star, Grand winner of the 2021 United Nations UNWTO Global Start-up Competition and the 2018 APAC ICT Grand Award, among many others. In June 2022, FreeD Group raised USD$15 million in a new funding round led by Daiwa ACA APAC Growth Fund and ACA Partners Pte. Ltd..
About FREED GROUP
FREED GROUP is a technology innovator specializing in building proprietary Enterprise Application solutions. It pioneers the future of digital commerce by bringing the capability of multi-merchant, multi-platform networks onto one single backend system and database. With its end-to-end digital transformation and commerce empowerment solutions, FREED GROUP helps clients and partners from Fortune 500 corporations and brands to SMEs across regions to create new revenue streams, increase customer engagement and enhance servicing level.
Headquartered in Hong Kong, FREED GROUP operates in more than 10 offices globally with over 250 staff. FREED GROUP supports clients and partners worldwide, including major names such as Samsung, China Mobile, China Life Insurance, BMW and LG. It is the winner of the 2022 World Economic Forum Technology Pioneers, 2021 Deloitte Technology Rising Star Award and 2021 United Nations UNWTO Global Start-up Competition, among many others.
About Connexus Travel Limited
Established in 1948, Connexus Travel Limited, formerly known as Swire Travel, was the first travel agent registered in Hong Kong. Connexus Travel has offices in Hong Kong, Beijing and Shanghai, with a local licence in Beijing since 2009, serving corporate customers who demand excellence and high levels of travel services. The company provides a full range of travel services for domestic and foreign tourists, including flight and other travel ticket bookings, hotel reservations, travel tours and packages, and visa applications. After 70 years of excellent service, Connexus Travel has evolved into a leading regional travel management company, with a focus on customer service and technology for corporate, leisure and MICE travel. Connexus Travel has also met the international security standards in relation to managing personal data process and storage.