Over 500 LGBTQIAN+ joining a Parade of Rainbow Flags – symbolizing equality to reflect Central World as a space that embraces diversity that accepts all differences and promotes equality
Celebrate Pride Month: experience the magic of colourful Pride festivals here in Thailand, supporting and celebrating the LGBTQIAN+ community. Join the Spectacular Pride parade at Central World shopping center – one of a leader of the celebration of the Pride festival in Thailand, JVs with the United Nations Development Programme (UNDP) in Thailand, partners from government and private sectors led by the Bangkok Metropolitan Administration, Galderma Thailand, Muse by Metinee, Bangkok PRIDE and Tiffany's Show Pattaya Co., Ltd. to roll out the great celebration of THAILAND'S PRIDE CELEBRATION 2023 – 'PRIDE FOR ALL'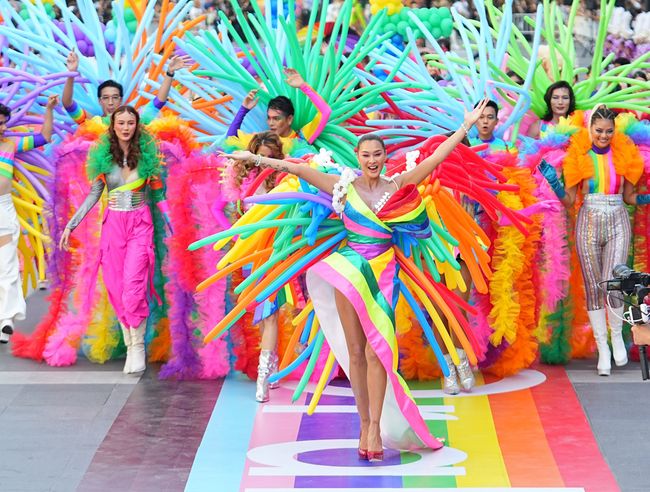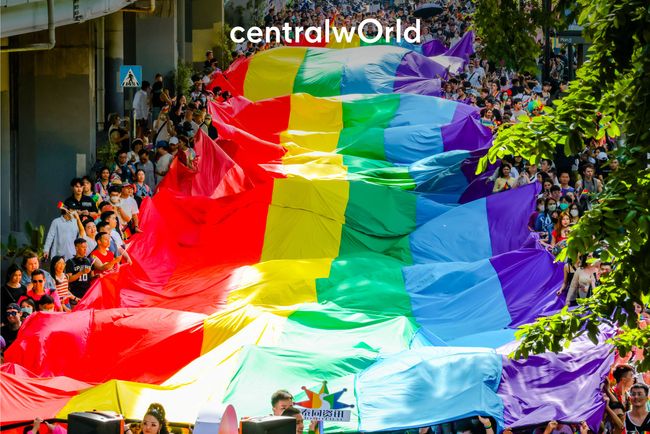 PRIDE HAPPENING – the rainbow phenomenon throughout June.
The Biggest Pride Parade – waving rainbow flags in eight branches nationwide led by 'Proud to be Pride' at Central World with the show 'Fly High In The Sky for Pride' and Fashion Parade that gathers over 500+ models together with the 'This is my look' Parade from Galderma (Thailand) to express self-expression with confidence and charm. Followed by the sensational 'Pride Concert' by Thailand's leading artists.
Echoing voices of diversity and equality with the Bangkok Pride 2023 parade, which Central World co-hosted with the Bangkok Metropolitan Administration in addition to Naruemit Pride. The parade are moved from the Pathumwan intersection to the Ratchaprasong intersection at Central World, waving the beautiful and spectacular 144.8-meter rainbow flag with hundreds of thousands of people joining the grand procession. Enjoy special shows, mini concerts and celebrations of gender diversity attended by provincial governors ambassadors, government agencies and representatives from the LGBTQIAN+ community.
Pride Talk with UNDP, listen to discussions from key persons in the LGBTQIAN+ community at centralwOrld, Central Pattaya, Phuket, Udonthani, Khon Kaen, Chiangmai and Chonburi. Enjoy Pride Competitions of Miss International Queen with national costumes at centralwOrld. Pride Vibe – experience an art installation from artist: 'Teayii' Prapatsorn with her work: 'Seat a Pride' throughout two full months at centralwOrld (June-July 2023) and at Central Chonburi under the art concept of 'Mirror Mirror: Reflect Yourself'.
CONTACT: Public Relations, CENTRAL PATTANA,
Tatthep Hatsakanpiamsuk (Aum), Tel. +66-81-928-7702, Email: hatatthep@centralpattana.co.th;
Ninasreen Matha (Memee), Tel. +66-82-426-3914, Email: maninasreen@centralpattana.co.th