We are pleased to invite you to attend CISO Singapore! Taking place on 22-23 August, to strengthen security posture, prevent new and emerging threats, drive change, and enable secure and safe growth.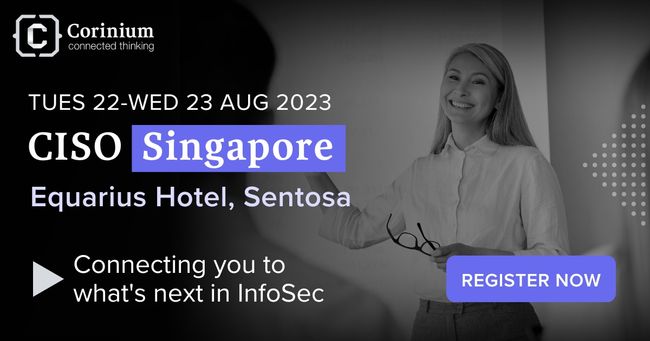 The 2023 edition will feature InfoSec leaders from Singapore's large and established companies, including SMRT, DWS, Changi Airport, SeaMoney, Cyber Security Agency of Singapore (CSA), CitiBank, Ninja Van, Standard Chartered and many more.
For all cyber security matters, this event is the best on the calendar! Get inspired, make new contacts, and don't miss out on all the fun!
Top 5 Reasons to Join Us at CISO Singapore:
– Voice your thoughts and engage with like-minded individuals
– Unpack the latest thought leader processes and ideas
– Hunt down exciting new services at one-stop tech exhibition and trade show!
– Network with Singapore's leading decision-makers
– Shape the future of cybersecurity and transform your security infrastructure
Don't miss this incredible opportunity to be part of CISO Singapore and accelerate your cybersecurity journey. Register now and secure your spot at the premier event: https://bit.ly/461L7Ug
Register Today!
For Further details regarding this event, visit our website.
https://ciso-sing.coriniumintelligence.com/
You can contact us at: info@coriniumintel.com