Strategic Partnership Positions FREED GROUP as a Dominant Force in South Korean Digital Commerce
FREED GROUP (FREED), an award-winning digital and smart merchandising solutions company founded and headquartered in Hong Kong, has announced the integration of Gabi Partners, South Korea's leading provider of membership commerce services and supply chain management. This strategic move further solidifies FREED's dominance in the dynamic South Korean market and paves the way for expanded global opportunities.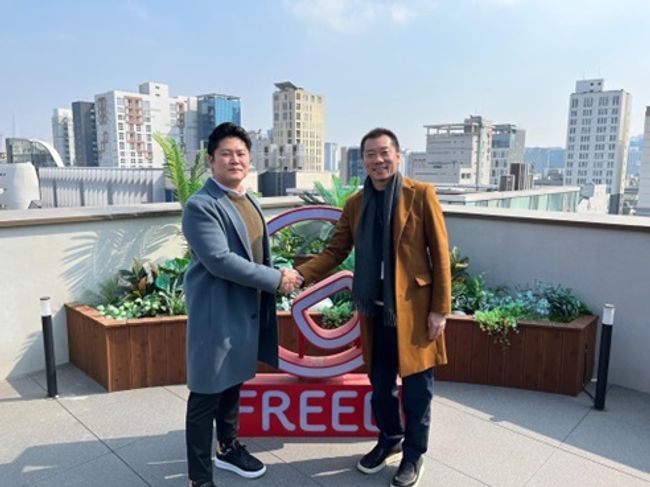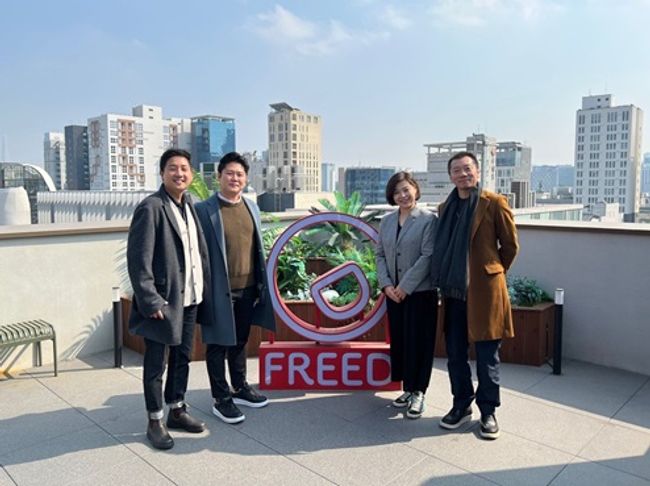 Gabi Partners is a leading player in the B2B2C commerce and B2B mobile gift-giving solution sectors. Their impressive track record includes a 370% annual growth rate and contracts valued at 34 billion won. With a focus on delivering tailored online shopping experiences, Gabi Partners has been working with FREED since 2020 to provide comprehensive services to serve prominent clients such as BMW Korea, Hyundai Card, LG Electronics, and Nonghyup Card. Gabi Partners has since then become the go-to platform in South Korea for businesses seeking to maximize online traffic and revenue. Even during the COVID period, the collaborative effort of FREED and Gabi Partners was able to achieve 300% year-over-year revenue growth in 2021.
"This strategic alliance marks a pivotal moment for FREED GROUP and Gabi Partners, bringing together two powerhouses in the digital commerce sector," said Mr. Kenneth Lee, Co-founder & CPO of FREED GROUP. "Together, we are poised to unleash unparalleled growth and innovation in the digital landscape. As a one stop service provider, we will be supporting our customers from upstream to downstream. The synergies from this partnership will enable online traffic monetisation, create consumer values, brand stickiness and increase user satisfaction for our enterprise brands. By bringing Gabi Partners into the FREED family, it demonstrates our commitment to driving digital transformation and opening doors for further opportunities as a Hong Kong start-up with a global vision."
With a history of successful acquisitions, including Awakening Journey China and Connexus Travel Limited, the investment in Gabi Partners reinforces FREED's position as a Hong Kong-based company committed to continue in spearheading innovation in the e-commerce sector, empowering partners and businesses across APAC region and beyond.
About FREED GROUP
FREED GROUP is a technology innovator specializing in building proprietary Enterprise Application solutions. It pioneers the future of digital commerce by bringing the capability of multi-merchant, multi-platform networks onto one single backend system and database. With its end-to-end digital transformation and commerce empowerment solutions, FREED GROUP helps clients and partners from Fortune 500 corporations and brands to SMEs across regions to create new revenue streams, increase customer engagement and enhance servicing level.
Headquartered in Hong Kong and Singapore, FREED GROUP operates in more than 10 offices globally with over 200 staff. FREED GROUP supports clients and partners worldwide, including major names such as Samsung, China Mobile, China Life Insurance, BMW and LG. It is the winner of the 2022 World Economic Forum Technology Pioneers, 2021 Deloitte Technology Rising Star Award and 2021 United Nations UNWTO Global Start-up Competition, among many others. In 2023, FREED GROUP is named one of the top-10 high-growth companies in the Asia-Pacific region by Financial Times.
About Gabi Partners
Gabi Partners is a leading provider of B2B2C commerce and B2B mobile gift-giving solutions and supply chain management system, that revolutionizes the digital landscape with its innovative services. Since conception, Gabi Partners has quickly emerged as a key player in the industry, achieving remarkable success and rapid growth. With a focus on delivering tailored online shopping experiences, its cutting-edge SaaS model has garnered high-value contracts and annual sales growth rate of over 300%.