Mongolia-based Steppe Gold (TSX: STGO) has just announced a US$150-million funding deal to fully finance the Phase 2 expansion of its flagship project ATO gold mine in Mongolia. With expected annual production of 100,000 oz. gold equivalent by 2025 for 12 years, the company says it's ready to unlock the full potential of its ATO mine and rapidly expand its presence in Mongolia.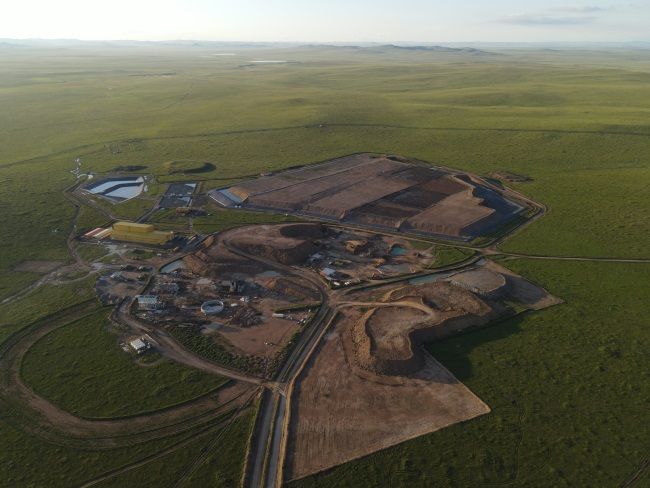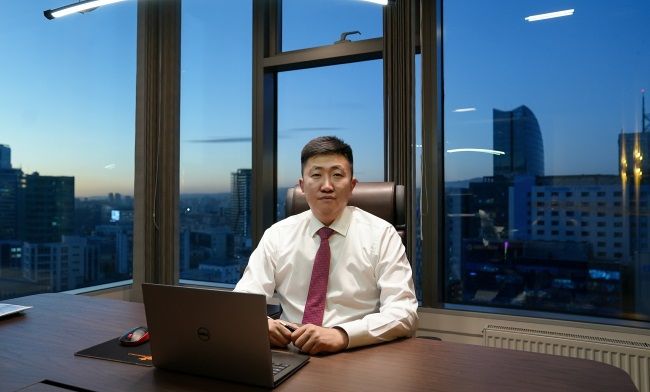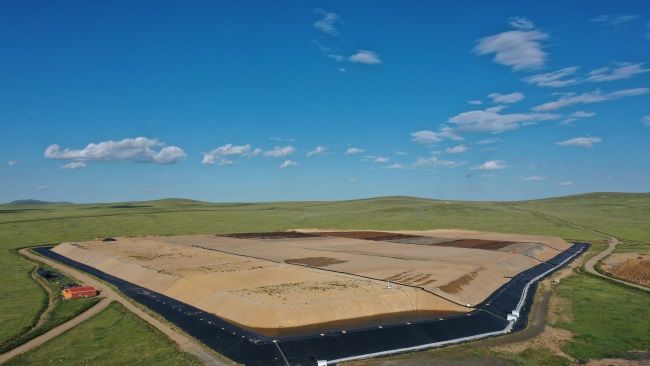 Steppe Gold is the only TSX-listed precious metals producer in Mongolia after Rio Tinto (NYSE: RIO; LSE: RIO; ASX: RIO) acquired Turquoise Hill Resources for US$3.3 billion to simplify its ownership in the world-class Oyu Tolgoi mine. Rio now holds 66%, and the remaining 34% is owned by the government of Mongolia.
However, interest in the region is strong. The recent Mongolia Economic Forum, organized by the government of Mongolia and held during the Mongolian "Naadam" holiday, attracted over 45 international investment banks, more than 500 investors, and a total of 2,000 delegates.
In an address to the audience, Rio Tinto chairman Dominic Barton said the mining giant is committed to building its footprint in Mongolia and expressed his optimism about Mongolia's future. The company has invested US$15.4 billion in Oyu Tolgoi since 2010, as the project looks set to become the world's fourth-largest copper mine by 2030.
Mongolia is a resource-rich developing country, with more than 80 types of mineral deposits identified across 1,170 registered deposits. The International Monetary Fund identifies Mongolia as one of the most promising of the 29 resource-rich developing countries due to its richness in natural resources. And yet, only 2.6% of its territory is covered by exploration licenses and 1.2% by mining licenses.
Leveraging its border with China, which accounts for over 90% of its mining commodity exports, Mongolia is focusing on improving border points to boost mineral exports under the New Recovery Policy led by the 43-year-old Prime Minister, Oyun-Erdene L., and his cabinet. Foreign direct investment (FDI) has played a significant role in the development of Mongolia's mining sector, with 75% of current FDI focused on this sector.
As a frontier market with associated investment risks, Mongolia's authorities have introduced investor-friendly changes over the past decade, making the country a more favourable destination for foreign investment.
Steppe Gold's origins
Steppe Gold was founded in 2016 by Bataa Tumur-Ochir, a young Mongolian entrepreneur, and Matthew Wood, a seasoned mineral explorer and developer with over 30 years of industry experience.
Bataa, the company's CEO and chairman, and Wood, a director, have worked together to invest in Mongolia's mining industry over a decade, maintaining a strong belief in the country for a long period.
Back in 2012, Bataa became one of the youngest CEOs of an ASX-listed company at the age of 26, with Matthew Wood acting as chairman. They have established and developed several mining projects in Mongolia.
Steppe Gold was listed on the TSX in 2018 and, since then, has raised about $90 million from international and Mongolian investors and management. Throughout this time, the company developed the ATO mine from greenfield project to production stage with over 90,000 oz. of gold produced to date. The second phase of operations is expected to produce over 1.2 million oz. gold equivalent over 12 years and generate a total of US$2 billion in revenue.
Its most recent financing, a US$150-million debt financing deal with top Mongolian financial institutions, which closed in July, will help Steppe meet its next ambitious growth targets. The principal payments will be paid after Phase 2 expansion is in production.
"It has been challenging yet rewarding five years, but with Phase 1 in production and Phase 2 expansion financing secured, we have de-risked the project, and now we are finally well positioned for growth" Bataa said.
Despite being a junior producer, Steppe Gold already has an impressive list of industry-leading investors, including Eric Sprott, Elliot Management, Fidelity and LIM advisors. The management team themselves are significant shareholders in the company, with Bataa now the largest shareholder. The chairman and CEO says he's proud to have participated in every capital raise since the company's establishment.
Steppe Gold today is one of the largest employers in the region and is proud to have a strong local presence and support in Mongolia. A strong believer in community engagement, Steppe has provided financial aid to over 1,600 local students over the five years.
New Chapter of Transformational Growth
In June, Steppe Gold closed the acquisition of Canadian miner Anacortes Mining Corp. and its Tres Cruces gold project in Peru. The all-share acquisition adds another 2.5 million oz. gold in indicated resources to the company's development portfolio as the mine ranks among the highest-grade oxide development deposits globally. Tres Cruces is just 10 km from the world-class Lagunas Norte mine.
The acquisition will expand the company's reach to an international scale and increase its production potential, Bataa says.
While Steppe Gold isn't planning any further expansion into South America in the near future, it does plan to invest in Mongolia.
Untapping Mongolia's mineral potential, in addition to expanding exploration at the ATO land package, where operations currently only occupy 300 hectares of 5,500 hectares, Steppe Gold is also assessing adding to its landholdings. It's currently assessing about 200,000 hectares of prospective areas in the country.
"Our company has always had a strong focus on Mongolia, and it will remain unchanged as we seek out the many opportunities in the country," Bataa emphasized. The company has over 350 employees, 99.9% are Mongolian.
To bolster its focus on mining in Asia, Steppe Gold is planning to pursue a dual primary listing of its common shares on the main board of the Hong Kong Stock Exchange. Around 40% of the company's shareholders are located in Asian time zones.
Upon listing, the company would be one of only a few firms in the mining and precious metals industry on the exchange – something the company believes will be a major competitive advantage as they appeal to a new group of investors looking for opportunities in the sector.
With Steppe's international management team and skilled local employees, Bataa says the company is enthusiastic about the future. "We are excited about our transformational growth," Bataa highlighted.
BY: NORTHERN MINER STAFF JULY 26, 2023
SOURCE: THE NORTHERN MINER (WWW.NORTHERNMINER.COM)