Stay up-to-date with the latest developments in the health and safety sector at ASIA HSE SUMMIT, which will be held on 11-12 September 2023 at the Royale Chulan Kuala Lumpur.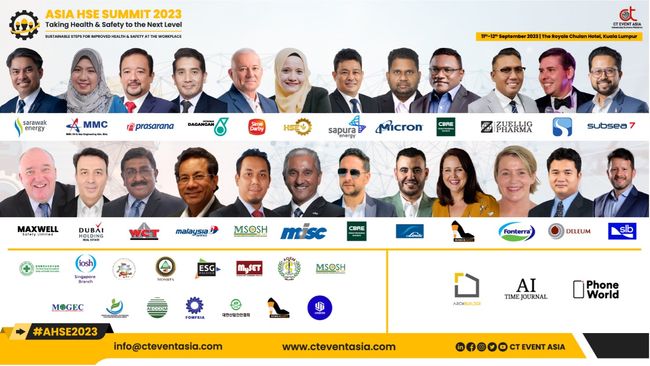 The Summit will bring together Health, Safety, and Environment (HSE) experts from a wide range of industries to explore the latest approaches to optimizing HSE performance, as well as the most effective strategies for enhancing workplace safety. Topics such as risk assessment and management, employee training and awareness, data security and privacy, ergonomic considerations and well-being will be discussed in order to improve health and safety in the digital era.
Attendees of the conference will be provided with ground-breaking strategies to develop, implement, and monitor HSE programs that abide by industry regulations. Through interactive sessions and expert interaction, participants will gain access to the tools and resources needed to establish a successful and sustainable HSE programs that meet industry-set standards. This can help create a safer and more productive work environment, leading to greater efficiency and profitability.
Don't miss out on this chance to join HSE professionals from Asia and beyond to learn how to stay ahead of the curve in the rapidly-evolving health and safety landscape. The seats are limited, register now with HRDF CLAIMABLE.
Registration Link: www.asiahsesummit.com/contact-7
Official website: www.asiahsesummit.com/
For further inquiries, please contact:
Amina
+601161888699
amina@cteventasia.com