The event presents specialty wines from vintners across the globe and business opportunities for industry players
Organised by the Hong Kong Trade Development Council (HKTDC), the 14th HKTDC Hong Kong International Wine & Spirits Fair (Special Edition) opened today and will run for two days (10 and 11 January) at the Hong Kong Convention and Exhibition Centre (HKCEC). This year's Wine & Spirits Fair is the HKTDC's first wine event bringing tasting sessions back after a pause during the COVID-19 pandemic. The two-day physical fair is only open to industry buyers and business matching meetings will be set up onsite between buyers and exhibitors to deepen business relationships and open more prospects in the sector.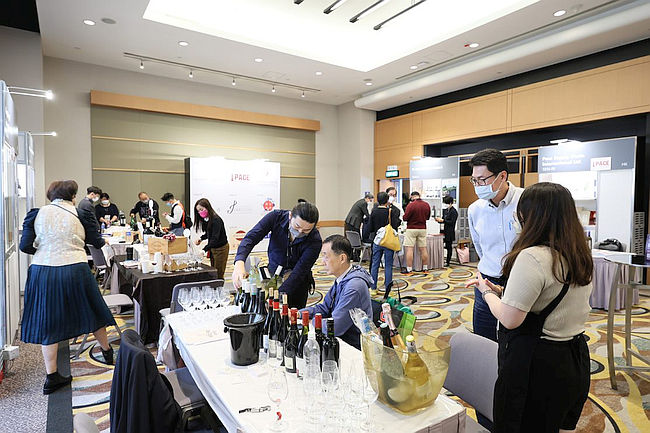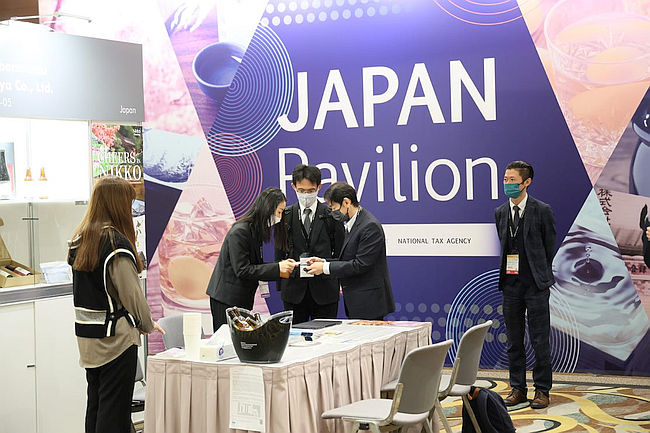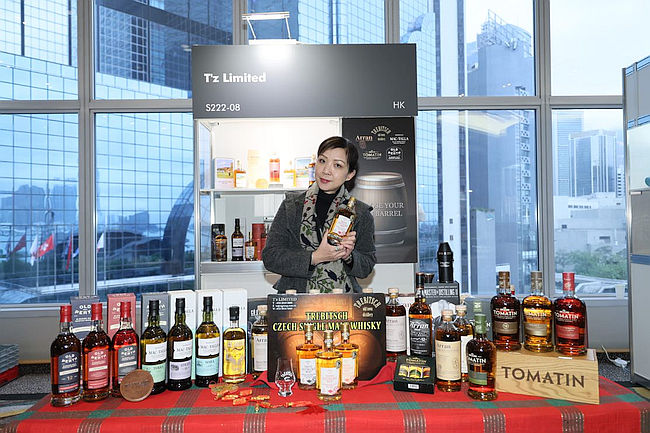 HKTDC Deputy Executive Director Sophia Chong said: "For the first time since its launch in 2008, the Wine & Spirits Fair is held in January to kick off the wine industry event season in 2023, offering plenty of opportunities for buyers and exhibitors to give their business a boost in the new year. The fair features more than 100 local and international exhibitors, showcasing their fine wine, liquor, baijiu, beer, sake and other alcoholic beverages from around the world, including Argentina, Australia, Mainland China, France, Hong Kong, Italy, Japan, Scotland and the United States. Local and international trade associations and government organisations participating in our fair with their own pavilions at the fairground, include the Hong Kong Wine and Spirits Association (HKWSA), Hong Kong General Chamber of Wine & Spirits (HKGCWS), Craft Beer Association of Hong Kong (CBAHK), Beverage and Food Community (BNFC), National Tax Agency Japan and Fukuoka Prefectural Government."
According to the latest wine industry data from the International Organization of Vine and Wine (OIV), as of 2021, the mainland was the world's seventh-largest wine consumer. Hong Kong started its zero-wine duty policy in 2008 and has since become the first free wine port among major economies, boosting wine imports. Hong Kong and the mainland also signed a cooperation agreement in 2010 to facilitate customs clearance for wine exported from Hong Kong to the mainland. Since November 2017, these measures have been extended to every port in the 42 mainland Customs Districts, further fortifying Hong Kong's position as Asia's wine trading and distribution hub. The value of Hong Kong's wine exports for 2021 reached HK$1.595 billion (US$204 million), a 77% year-on-year rise. Most exports in Hong Kong are re-exports of imported wines, with Asia the major market. The mainland and Macao, which together accounted for nearly 66% of 2021 exports, are the major destinations for Hong Kong. In addition, Hong Kong is the third-largest sake export market after the US and mainland.
Tradition and technology combine for fine winemaking
Overseas and local exhibitors exhibit a variety of fine wines at the Wine & Spirits Fair. Rymill Coonawarra from Australia (booth: S425-03A) brought the 2018 Classic Cabernet Sauvignon from the Coonawarra region in Australia, which is made with carefully selected locally grown Cabernet Sauvignon, aged in French oak barrels. This wine was given a high rating of 95 points by Jane Faulkner in the Halliday Wine Companion 2021; Hong Kong Beer Co., Ltd. (Booth: S423-01) at the CBAHK pavilion presented locally brewed NO LIMITS PALE ALE beer, which is loaded with premium Cryo Pop, Citra, Idaho 7, and Azacca hop cultivars to achieve maximum citrus and tropical fruit flavours and aromas. The Hong Kong local beer has won Silver Medal, Brussels Beer Challenge 2022 and Bronze Medal, International Beer Cup 2022.
Specialty wines from rare production regions highlight unique flavours
At the HKWSA Pavilion, PD Jemmuelson Ltd (Hong Kong) (booth: S226-05) displayed Yuchun Junmai Sake from Taiwan, made with domestic top-grade penglai rice under "pure rice brewing", presenting the flavour of Taiwan; T'z Limited (Hong Kong) (booth: S222-08) at the HKGCWS pavilion presented Trebitsch Single Malt Whisky, the world's first Czech single-malt with international kosher quality certification. Trebitsch is first and only company in the Czech Republic that specialises in whisky production. The whisky is made with the best local ingredients and diluted with local spring water.
Grasping the health trend and reshaping tastes
Arrive Sake Gold (Junmai Daiginjo) demonstrated by TANAKA Shuzoten Inc. (Japan) (booth: S421-15), an exhibitor at the Japan pavilion, is a rare vegan-certified Japanese sake. It is made with luxurious Yamada-Nishiki, the highest grade of sake rice produced in Hyogo Prefecture. The sake has a gentle and full-bodied ginjo aroma; Katsuya Syuzo Partnership Company (Japan) (booth: S428-02) of Fukuoka pavilion presents Honoka sake, light and easy-to-drink, meeting the needs of young people and women who prefer a light taste.
Fine wines from around the world
Local exhibitor Everrise International Trading Co Ltd. (booth: S422) exhibits Kweichow Moutai, the state guest baijiu that is highly sought after in the mainland market. The baijiu has won a number of international awards and has gradually become a new hot pick among consumers. The other local exhibitor, Hong Kong Craft Distilling Co. Limited (booth: S423-03), featured 100% locally brewed N.I.P Rare Dry Gin distilled from 21 different types of traditional gin herbs and raw ingredients with distinctive Hong Kong flavours.
Events and seminars to promote industry exchanges
A series of exciting activities will be arranged, including Hong Kong Wine Industry Outlook 2023 (With HKWSA); Taking off: A Flight of Local Beer and Cider (With CBAHK); Insider's Guide to Wine Authentication (With HKGCWS); Mystic Island Winery – An Exceptional Chinese Vineyard (With Wine & Spirits) introduces fine wines from Yantai, Shandong; and the 4th Miss SAKE Hong Kong Inauguration Ceremony to promote exchanges between industry players.
Websites
– Wine & Spirits Fair: http://hkwinefair.hktdc.com/
– Product highlights and photo download: https://www.hktdc.com/event/hkwinefair/en
– Photo download: https://bit.ly/3k8PPfu
About HKTDC
The Hong Kong Trade Development Council (HKTDC) is a statutory body established in 1966 to promote, assist and develop Hong Kong's trade. With 50 offices globally, including 13 in Mainland China, the HKTDC promotes Hong Kong as a two-way global investment and business hub. The HKTDC organises international exhibitions, conferences and business missions to create business opportunities for companies, particularly small and medium-sized enterprises (SMEs), in the mainland and international markets. The HKTDC also provides up-to-date market insights and product information via trade publications, research reports and digital news channels. For more information, please visit: www.hktdc.com/aboutus. Follow us on Twitter @hktdc and LinkedIn.
Media enquiries
Please contact the HKTDC's Communications & Public Affairs Department:
Kate Chan, Tel: +852 2584 4239, Email: kate.hy.chan@hktdc.org
Agnes Wat, Tel: +852 2584 4554, Email: agnes.ky.wat@hktdc.org