Nanathong, a leading provider of faith-based cosmetics, showcased their extraordinary range of Mutelu products at the highly anticipated "Amazing Mutiverse" event held at CentralWorld. This groundbreaking event combines tourism and spirituality, positioning Thailand as a sought-after destination for spiritual seekers.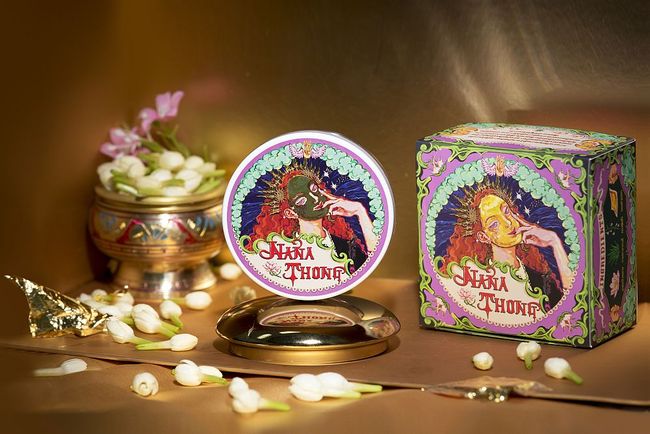 Nanathong's Mutelu product line is a harmonious fusion of pure-gold extracts and meticulously selected herbs, obtained through the sacred Nanathong ceremony. This traditional practice imbues the cosmetics with divine energy and enhances their spiritual properties.
The TAT's decision to feature Nanathong and their Mutelu products at the "Amazing Mutiverse" event perfectly aligns with their vision to stimulate tourism and cater to the growing interest in spiritual journeys. By leveraging Thailand's rich cultural heritage, TAT aims to attract diverse travelers seeking transformative and spiritually enriching experiences.
Mr. Yuthasak Supasorn, Governor of TAT, has spearheaded the Mutelu merit tourism policy, captivating global tourists with profound insights into Thailand's culture, beliefs, and faith. TAT is dedicated to promoting meaningful and immersive tourism experiences, offering tailored travel products for faith-based groups and showcasing the wisdom that reflects Thailand's unique identities. These exceptional products include meticulously designed travel itineraries, visits to sacred sites, encounters with revered artifacts, insights into Thai culture, and the wisdom encapsulated within Nanathong's extraordinary products.
As the sole cosmetics brand selected by TAT for this event, Nanathong represents the epitome of faith-based beauty. Each product is meticulously crafted using pure gold, adhering to the principles of belief and the sacred Nanathong ceremony, while incorporating Thai herbs sourced from the country's natural treasures. These ingredients include extracts from Nelumbo nucifera stamen, Trigonostemon Reidioides Root, Rhinacanthus Nasutus Leaf, and Aloe Barbadensis leaf juice powder.
Nanathong's product lineup includes the highly revered Nanathong Translucent Gold Powder for superior oil control, the Nanathong Whitening Protector Diamond Sunscreen offering seven layers of premium protection, the indulgent Zalika Lip Balm, the Najung-Ngang Armpit Roll-On, and other exceptional offerings.
The products captivated visitors from Thailand and abroad at the event, generating interest in becoming authorized dealers. The enthusiastic response from both domestic and international tourists highlights the anticipation for firsthand experiences and potential distribution partnerships. Notably, popular TikTokers, YouTubers, and international content creators were also attracted to Nanathong's products.
Tour operators, travel agencies, and distribution locations interested in embracing the transformative power of the Mutiverse concept are invited to join hands with Nanathong. The brand is keen to expand its reach through strategic partnerships, including collaborations with King Power and prominent online marketplaces in Thailand, China, and other countries.
For further information, please contact +66-61-979-1569, +66-80-425-5566, or visit www.nanathong.com. Nanathong's products are now available at the cosmetics section of all Lotus's branches.