Company is in a solid financial position to pursue growth with healthy cash and bank balances
Southern Score Builders Berhad (Bursa: SSB8, 0045), a provider of construction management services mainly for high-rise residential buildings, had announced today that the Group registered revenue of RM59.35 million for the second quarter ended 31 December 2022 (2Q FY2023).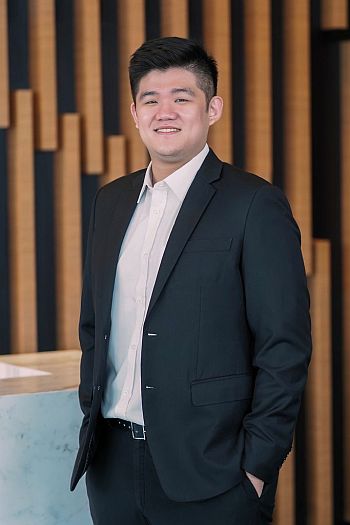 The Group recorded a loss before tax (LBT) of RM0.43 million in 2Q FY2023. The LBT recorded was mainly due to a one-off reverse acquisition expense amounting to RM14.63 million incurred as part of the regularisation plan which was completed on 9 November 2022. If not for the reverse acquisition expense, the Group would have recorded a profit before tax (PBT) of RM14.2 million in 2Q FY2023.
Due to the regularisation plan, there is no comparison with the corresponding quarter of the previous financial year.
For the six months ended 31 December 2022 (1H FY2023), Southern Score Builders registered revenue of RM110.47 million and PBT of RM9.46 million. The Group would have registered PBT of RM24.09 million for 1H FY2023 if not for the reverse acquisition expense incurred under the regularisation plan.
The Group remains in a solid financial position to pursue its growth and expansion plans, with cash and cash equivalents balance at the end of 1H FY2023 amounting to RM108.22 million.
Executive Director and Chief Executive Officer of Southern Score Builders, Gan Yee Hin said, "We are optimistic for the outlook of the Group based on the ongoing projects and the Group's potential to secure new projects in the coming quarters. We believe the growth momentum of the domestic construction sector will continue after having expanded 8.8% in 2022 according to the latest figures from the Department of Statistics Malaysia."
"The Group has participated in a number of public and private sector tenders and is also exploring opportunities in other projects that could yield long-term and sustainable revenue. The strategic focus remains expanding our construction services while leveraging on our expertise and business network. As part of the future plans, we are also venturing into the manufacturing of Industrialised Building System products as we see demand growing from the construction sector."
"Taking into consideration the Group's prospects, the Group is likely to achieve the targeted profit over the profit guarantee period which is a cumulative net profit guarantee of RM80.0 million over the three-year period from 2022 to 2024 provided by the vendor, Super Advantage Property Sdn Bhd under the regularisation plan. This guarantee is intact and well on target."
In a separate announcement to the stock exchange, the Group's Board of Directors declared an interim dividend of 1 sen per ordinary share for the financial year ending 30 June 2023 to be paid out on 18 April 2023 with an ex-date of 28 March 2023.
Southern Score Builders Bhd: 0045 [BURSA: SSB8], https://southernscore.com.my/